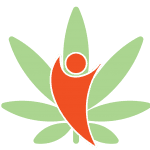 CannaBuddy is pleased to bring you our curated collection of CBD (Cannabidiol) Vape Cartridges. Looking for other options? Be sure to check out all of our great Cannabis Products!
So, what is CBD? CBD is one of the 100+ cannabinoids found in the cannabis, or hemp, plant. Like other cannabinoids, it interacts with the body's endocannabinoid system – specifically the CB1 and CB2 receptors of the nervous system – to produce various effects. Consumers report that it can be used to help regulate the immune system and works to relieve pain (as an analgesic) and reduce inflammation (as an anti-inflammatory). It has also been reported to be used as an antibacterial agent, a neuroprotectant, and an appetite stimulant (has orexigenic properties).  CBD shows promise for a variety of other ailments currently under clinical study.
CBD Vape Cartridges
Learn more…

What Are Pre-Filled CBD Cartridges?

CBD cartridges offer an easy way to enjoy your CBD. These vape carts contain oil and have threads so they can be attached to a vape battery. After using battery power to heat the vape oil, you can inhale the vapor. If you don't want to buy a disposable cartridge to attach to your battery, you can choose another option, like one of the following.

If you don't want a reusable battery for your refillable vape cartridge of CBD e-juice, you can choose a disposable vape pen with the battery built in. When you choose a disposable pen or just the CBD vape oil cartridges, you'll have one of the most convenient and discrete types of vape products.

How to Use a CBD Oil Cartridge?

Using a CBD vape oil cartridge is easy! If you buy the cartridge alone, it's important to make sure it will work with your reusable battery. Most batteries and cartridges are fairly well standardized by this point, so you won't have too much difficulty finding compatible vape products.

Once you do that, you can screw the CBD vape oil cartridge onto your battery. As long as your battery is charged, you're ready to press the button on your battery and get vapor immediately. If you buy a disposable vape oil pen, you can skip straight to pressing the button and enjoying your CBD vape.

Some pens don't even have buttons. Instead, they have little sensors that can tell when you're drawing on the pen. The battery engages automatically, so you can inhale to activate the pen and enjoy your CBD vape oil.

Which Vape Cartridge Should You Buy?

As with many decisions in your journey with hemp, choosing a CBD oil vape pen is a personal one. Everyone has their own preferences as far as the best brands, flavors, terpene profiles, and hemp strains. Most people like to try a few to figure out what they like, and asking questions like these can help along the way:

How much CBD is in this vape pen? Some people prefer vape oil with a high CBD concentration, while others prefer a lower concentration of CBD.
Do you want a flavor like mint or strawnana, or do you prefer the natural taste of hemp terpenes? There are all kinds of strains and flavors available, so it makes sense to choose the one you like.
How do you imagine your hemp routine? Do you get your vape out in the morning when it's time to focus before work or in the evening when you're trying to relax before bed?
Do you prefer disposable vape pens or just cartridges for your rechargeable battery? Disposable vape pens can be convenient, but cartridges are nice if you already have a battery and want to reduce waste.
Is this full-spectrum CBD or a CBD isolate? Unlike CBD isolate, full-spectrum CBD and broad-spectrum CBD also contain terpenes and flavonoids from the original plant material. Some people prefer full-spectrum CBD because they say the taste better captures the plant's essence. Others are more interested in the full-plant approach because of the entourage effect.

Who Would Enjoy Using a CBD Vape Cartridge?

CBD vape pens are convenient and portable, making them appealing to all people. Normally, though, people are especially interested in CBD vape oil if they already vape or smoke.

How Can You Use a CBD Vape Cartridge Properly?

There's not much to it. If you want to examine it step by step:

Attach your vape cartridge to your battery. If you buy a disposable vape pen with the battery included, skip this step.
Press the button on your vape pen (if there is one) to activate the battery. If there's no button, it's because the battery activates automatically. The battery vaporizes the CBD vape oil.
Inhale through the mouthpiece on the vape cartridge to get your CBD vapor.

What's the Difference Between Smoking and Vaping?

In terms of process, vaping is much more discreet and convenient because it doesn't involve burning anything. Johns Hopkins Medicine has published information stating that "vaping is less harmful than smoking." That said, we might not completely know the health benefits of vaping CBD oil compared to smoking CBD hemp until there's more research.

It also depends on whether you're getting pure CBD vape cartridges with a known list of ingredients. Some vape carts have been found to contain all types of contaminants, even pesticides. This makes buying CBD vape oil from a trustworthy vendor especially important.

Choose CannaBuddy for CBD Vape Cartridges

You'll know what you're getting when you buy CBD vape cartridges or disposable CBD pens from CannaBuddy. The CBD products have been tested in labs and are clearly labeled. If you still have questions or want to talk to someone before buying, please reach out. When you contact us, one of our CBD experts will inform you of what you need to know to make an informed decision.