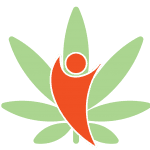 CannaBuddy is pleased to bring you our curated collection of CBD (Cannabidiol) products. Looking for other options? Be sure to check out all of our great Cannabis Products!
So, what is CBD? CBD is one of the 100+ cannabinoids found in the cannabis, or hemp, plant. Like other cannabinoids, it interacts with the body's endocannabinoid system – specifically the CB1 and CB2 receptors of the nervous system – to produce various effects. Consumers report that it can be used to help regulate the immune system and works to relieve pain (as an analgesic) and reduce inflammation (as an anti-inflammatory). It has also been reported to be used as an antibacterial agent, a neuroprotectant, and an appetite stimulant (has orexigenic properties).  CBD shows promise for a variety of other ailments currently under clinical study.
CBD Products
Learn more…

What Are the Types of CBD Products?

The practice of smoking cannabis or hemp has been documented for thousands of years, and many of the founders of the United States cultivated the plant. Still, we didn't see an explosion of different types of CBD products until recently. If you love cannabidiol, you're lucky to be alive at this point in human history. You can order any of the following types of CBD products from CannaBuddy and have them shipped right to your door!

Tinctures, Oils, and Sublinguals

Sublingual CBD products like oils and tinctures appeal to many because they're so convenient. You can bring these products almost anywhere; they don't create smoke or smell. It's possible to get great deals on CBD oils with high concentrations of the cannabinoid, and the dropper in the vial makes it easy to measure out however much you want.

Hemp Flower and Pre-Rolls

Traditional hemp flowers are hard to beat if you like to feel close to the plant and have a natural experience. This is the way many of our ancestors first enjoyed the plant. Connoisseurs often try multiple strains until they can choose a favorite one. For added convenience, consider pre-rolls.

Vape Cartridges

Some people love the experience of vaping. It's also a convenient and discreet way to enjoy your CBD. Flavors like Mint and Strawnana are popular, as are some flavors with more of the pure hemp taste. Some of our customers say they prefer to shop our CBD vape products by names like Focus, Relief, Calm, or Euphoria.

CBD Tea and Coffee

Prefer to drink your CBD? Edible products are generally popular, and many people say they find the process of sipping a warm drink especially soothing. Popular CBD tea flavors include all of the following:

Kava Root Hemp CBD Tea
Highbiscus Hemp CBD Tea
Chai Awakening Hemp CBD Tea

You can find several flavors of tea. For those who prefer sweeter CBD products, there is also CBD hot cocoa. We've even heard of people making mochas with some of the CBD hot cocoa flavors.

CBD Gummies

CBD gummies are among the most popular CBD products, and why wouldn't they be? They taste great, which makes them fun to eat. Many say the daily routine is much more pleasant thanks to delicious CBD products like Cherry Sours, Watermelon Rings, and Strawnana gummies.

CBD Topicals

CBD topicals appeal to many people because you can apply the cannabinoids to one specific area of your body. For example, if you wanted to focus on your back, knees, or hands, you might want a CBD salve or muscle freeze. CBD lip balms are popular as well, as are CBD patches.

CBD for Pets

We share just about everything else with our pets, so why not share our enjoyment of CBD? The benefits can include help with mobility, immune function, anxiety and more. You can find CBD for dogs and cats in a variety of flavors, so there's something even the pickiest pets will appreciate. You can also choose CBD pet oil or even CBD catnip spray.

CBD Products for Sale Online

Here at CannaBuddy, we provide CBD products for all kinds of people. That's why we work so hard to offer a wide selection. If you have any questions or need help finding the right product to order, don't hesitate to get in touch with us.

FAQ

How Much CBD Should I Have?

The experience with CBD is personal, and the ideal amount can vary from person to person. Many of our clients say they like to have about 10mg of CBD in one day, while a 2019 study demonstrated that 300mg of CBD "significantly reduced anxiety." Many products include serving suggestions on the packaging. The typical recommendation is to start with a small amount, see how it goes, then gradually add more as desired.

How Much CBD Can I Give My Pet?

As with humans, it will depend on the specific animal. As a general rule, a smaller amount of CBD is appropriate because pets are usually significantly smaller. The packaging often includes guidelines about finding a nice amount of CBD for your cat or dog.

Does CBD Get You High?

CBD is not known for creating an intoxicating "high" like THC, an active ingredient in marijuana. CBD generally comes from hemp, a cannabis plant with less than 0.3% THC. Hemp-derived CBD is not considered to be inebriating; however, marijuana-derived CBD might also include minimal amounts of THC.

If you want to avoid THC completely – whether for legal or personal reasons – it's crucial to choose hemp-derived CBD isolate products and check the label to see the ingredients.