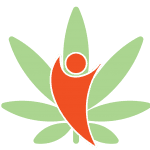 CannaBuddy is pleased to bring you our curated collection of CBD (Cannabidiol) hemp Flowers and Pre-Rolls. Looking for other options? Be sure to check out all of our great Cannabis Products!
So, what is CBD? CBD is one of the 100+ cannabinoids found in the cannabis, or hemp, plant. Like other cannabinoids, it interacts with the body's endocannabinoid system – specifically the CB1 and CB2 receptors of the nervous system – to produce various effects. Consumers report that it can be used to help regulate the immune system and works to relieve pain (as an analgesic) and reduce inflammation (as an anti-inflammatory). It has also been reported to be used as an antibacterial agent, a neuroprotectant, and an appetite stimulant (has orexigenic properties).  CBD shows promise for a variety of other ailments currently under clinical study.
CBD Hemp Flowers, Pre-Rolls
Learn more…

Why CBD Hemp Flower?

Human beings have been interested in hemp for thousands of years. Rope imprints on pottery record the use of hemp as far back as 10,000 BC in Northern China. Of all the people who have enjoyed hemp since then, few of them could imagine the types of CBD products that are available today. "With all of these options in online CBD stores," you might think, "why would I stick with a simple CBD joint?"

Many people still prefer hemp flower because it makes them feel closer to the plant in its natural form. CBD pre-rolls are especially convenient because they offer hemp flower with maximum convenience. All you need is a lighter. As a bonus, choosing hemp flower or CBD pre-rolls allows you to pick your own strain.

How Do I Know Which Hemp Strain Is Right for Me?

"What's the best hemp strain?" It's a question we get all the time. The truth is that there's no one-size-fits-all answer because everybody is looking for something different from their CBD pre-rolls. The terpenes (which are kind of like essential oils) in a strain might change how a CBD joint makes you feel.

For example, if you're looking for a strain to enjoy before bedtime, you might prefer a soothing CBD pre-roll with plenty of terpene myrcene. A more sativa-dominant or uplifting strain might be ideal for earlier in the day. Our customers say that some strains make them relaxed, while others make them feel energized and focused.

Knowing a strain's terpene profile can help, but two different people can still feel totally different things after sharing the same CBD pre-roll. Even as continuing research unearths more secrets about hemp, the CBD experience remains deeply personal and subjective. That's why many customers prefer to start with a sample pack of hemp flower or CBD pre-rolls until they figure out what they like.

Why Should I Choose CBD Hemp Flower?

As mentioned above, some people prefer CBD hemp flower because it seems more natural to them. That's far from the only reason to choose CBD pre-rolls or hemp flower, though!

CBD hemp flower is flavourful. Of course, the taste is subjective. Some hemp connoisseurs love the taste, though, and say they'd never want to cover up the plant's natural essence.
CBD hemp flower kicks in fast. When you eat a CBD gummy, it might take around an hour for your body to digest it and absorb the CBD. When CBD flower enters your lungs, your body can instantly process it. There's no waiting around to get feedback from your body about how CBD will make you feel.
CBD hemp smokers engage the 'entourage effect.' The terpenes that come with your CBD might change how it interacts with your body. This phenomenon can be compared to the way some people act differently depending on the entourage they bring with them, hence the name. That's why picking your favorite strain can be so fun.

What Makes our CBD Hemp Flower Special?

There are all kinds of hemp flower and CBD pre-rolls out there. So how do you know which to choose? For most people, the selection comes down to quality, selection, and trust. Do you see a strain you like? Are the lab results (including CBD percentage) readily available?

Is CBD Hemp Flower Legal?

Thanks largely to the 2018 Farm Bill, CBD hemp flower is legal in the United States as long as it doesn't have more than 0.3% THC. This is just one more reason trust and transparency are so important to online CBD shops. If you can't see the lab results, it's hard to know you're getting legal hemp pre-rolls.

What Is the Age Limit for CBD Flower?

Some CBD products are legal for people of all ages (though you must be at least 18 or even 21 years old to enter some CBD stores). For smokable hemp flower and CBD pre-rolls, you must be at least 18. Depending on the local government, this may vary, but the FDA has said, "smokable flower or vaping oils should be sold only to legal adults (18+)."

Choose CannBuddy for CBD Flower and Pre-Rolls

The best CBD pre-rolls start with premium hemp flower. It's as simple as that. CannaBuddy is committed to cultivating healthy plants. If you prefer the convenience of a pre-rolled CBD joint, you can also expect that flower to come inside a high-quality pre-roll. If you have any questions about how to choose CBD flower or pre-rolls, please contact us to learn more.