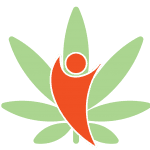 CannaBuddy is pleased to bring you our curated collection of CBD (Cannabidiol) Topicals. Looking for other options? Be sure to check out all of our great Cannabis Products!
So, what is CBD? CBD is one of the 100+ cannabinoids found in the cannabis, or hemp, plant. Like other cannabinoids, it interacts with the body's endocannabinoid system – specifically the CB1 and CB2 receptors of the nervous system – to produce various effects. Consumers report that it can be used to help regulate the immune system and works to relieve pain (as an analgesic) and reduce inflammation (as an anti-inflammatory). It has also been reported to be used as an antibacterial agent, a neuroprotectant, and an appetite stimulant (has orexigenic properties).  CBD shows promise for a variety of other ailments currently under clinical study.
CBD Topicals
Learn more…

What Are CBD Topicals?

In medicine, the term "topical" denotes something that is applied directly to a specific part of the body. Topical CBD products, then, include anything that you apply directly to your body.

Examples include all of the following and more:

CBD Salve or Lotion
CBD Muscle Freeze
Transdermal CBD Patches and CBD Gel Pens
CBD Lip Balm

This is a different delivery method than edible CBD (like gummies, honey, and tea) and smokable CBD (like hemp flower and pre-rolls).

Why Use CBD Topicals?

People might choose topical CBD products over smokables or edibles because CBD topicals can be focused on one specific part of the body. For example, imagine you want CBD because your lower back hurts or you have arthritis in your knee. In such cases, you might want to focus the CBD on one or more precise parts of your body. Topical CBD lets you do that!

The one big exception is transdermal products like CBD patches. These products do something different. When you apply the patch to a part of your body with good blood flow, it can deliver a steady stream of CBD throughout your body over the course of an entire day.

The same thing can happen if you put a CBD topical on a part of your body with lots of blood flow. In most cases, some results will likely be localized to the skin, muscles, and tissue directly where you apply the product.

How Do CBD Topicals Work for Pain?

Your body has an endocannabinoid system (ECS) that runs throughout your body. Cannabinoids like cannabidiol (CBD) can bind to receptors in your ECS. The big difference with CBD topical products mostly comes down to this:

Smokable CBD goes through your lungs into your bloodstream.
Edible CBD goes through your digestive system into your bloodstream.
Topical CBD is mostly localized to the part of the body where you apply it.

The exception is if you put a product (like a CBD patch) on an area with lots of blood flow. In that case, some of the CBD can still make it into your blood and go throughout your body. For the most part, though, it will end up in your skin, muscles, and joints wherever you apply the topical CBD.

Can CBD Be Absorbed Through the Skin?

Yes, you can absorb CBD through your skin. Your endocannabinoid system has receptors all over the body, including the skin.

How Do I Choose a CBD Topical?

When choosing a CBD topical, one big question is how and where you want to apply it. Other than that, it comes down to the characteristics of CBD products. Most people look at the trustworthiness of the brand, the transparency of the ingredients, and the fairness of the price.

How Long Does it Take for CBD Topicals to Work?

Most customers report feeling relief within 15 minutes of applying CBD topicals. That said, we can't make medical claims about how CBD topicals will work for you. Results depend on the person, the product, and how it's applied. Your best bet is to buy a premium CBD topical and follow the instructions on the package.

Are CBD Topical Products Legal?

The 2018 Farm Bill makes CBD hemp products legal in the United States. As long as your CBD topicals come from hemp plants with less than 0.3% THC, they're legal on a federal level. Some state and local governments might make their own rules about the legal status of CBD.

Do CBD Topicals Show up in a Drug Test?

Drug tests for marijuana are typically testing for Delta-9-THC, not CBD. In other words, your CBD topicals shouldn't make you fail a drug test. Again, this assumes that you're getting legal, hemp-derived CBD products.

Do CBD Topicals Contain THC?

CBD topicals that are legal in the United States come from legal hemp that contains less than 0.3% THC. That's why they're legal on a national level and shouldn't show up on a drug test. Trustworthy online CBD stores provide ingredient lists and lab results (including cannabinoid levels).

Choose CannaBuddy for CBD Topicals

When you buy a CBD topical product from CannaBuddy, you'll be able to see the ingredient list, so you know exactly what you're getting. Our customers say the commitment to transparency helps them shop our online CBD store with complete confidence.

If you still have questions before you buy CBD topicals, please don't hesitate to reach out!