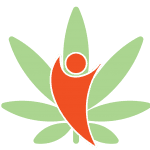 When quality and performance are critical, CCELL vape cartridge batteries are an outstanding example of excellence and reliability. With groundbreaking technology and unparalleled manufacturing capabilities, CCELL has quickly carved out a niche in the vaping industry since its establishment in 2016. They're known worldwide for their outstanding products, which perfectly match any vaper's needs, whether they are beginners or connoisseurs.
About the Brand
CCELL is a world-class vaping device provider that has revolutionized the industry with its innovative technologies. At the core of their success lies their proprietary ceramic heating element—an industry first that set a new standard for atomization technology. The company's commitment to continuous research, cutting-edge production facilities, and strict quality control systems have only fortified its position as an industry leader.
But what truly sets CCELL apart is its unwavering commitment to excellence and innovation. In less than a decade, they've established themselves as one of the world's leading suppliers of vaporizers. Their rise to the top of the industry is a testament to their relentless drive to provide the best vaping experience to their customers.