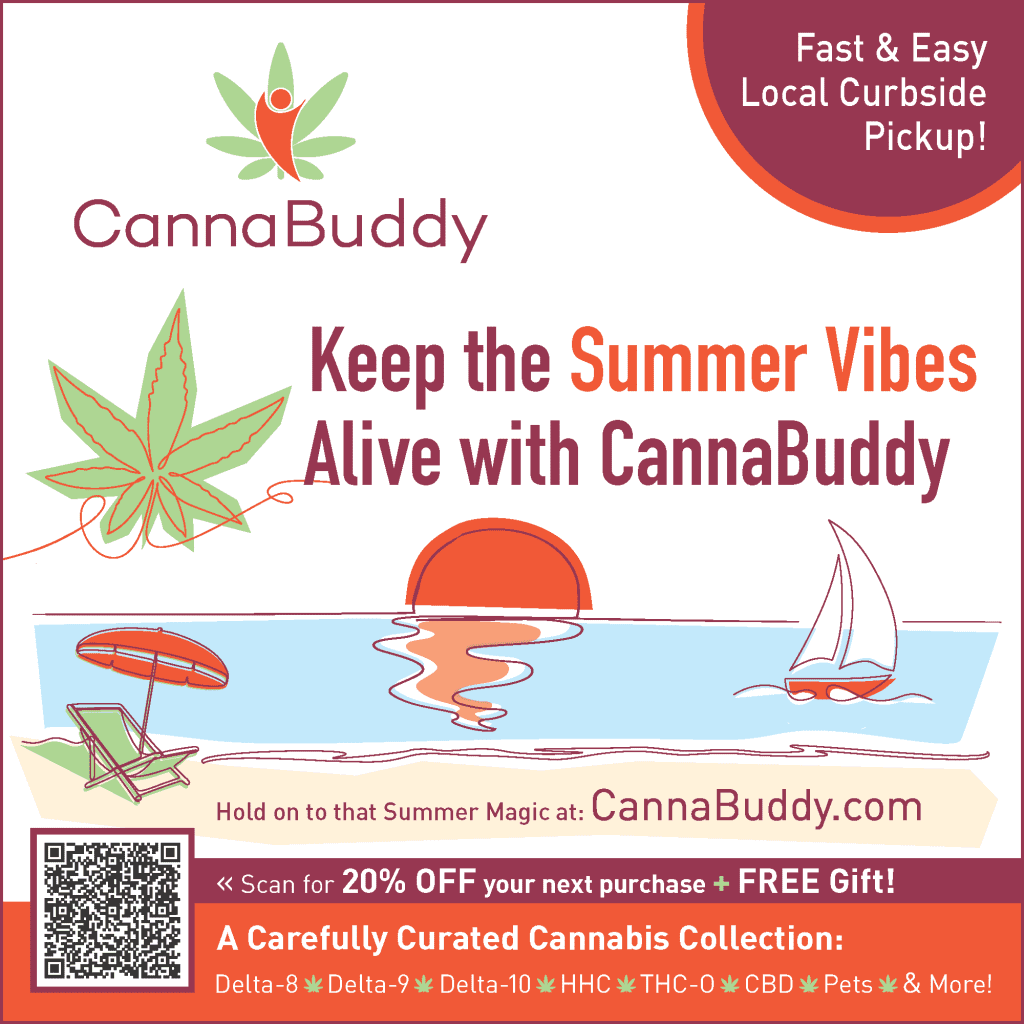 Keep the Summer Vibes Alive with CannaBuddy
Hi, QC Nerve Reader!
We're glad you're here!
Thanks for stopping by CannaBuddy, where it's our mission to provide you with a broad selection of legal and safe hemp-derived cannabis options. We've sourced some of the highest-quality cannabis products available on the market today, and we've added them to our curated collections.
We know you'll find something to love in our online catalog, so we're excited to offer you 20% off your next purchase. Simply use Coupon Code SummerVibes to save 20% off your entire order!
We offer FREE Insured Priority Mail shipping on orders of $100 or more!
We also offer CannaBuddy Curbside Pickup Monday through Saturday from 10:00 AM ET until 5:00 PM ET at our Matthews, NC location:
10800 Independence Pointe Parkway
Suite A
Matthews, NC 28105
We hope to see you soon!
~Your Friends at CannaBuddy