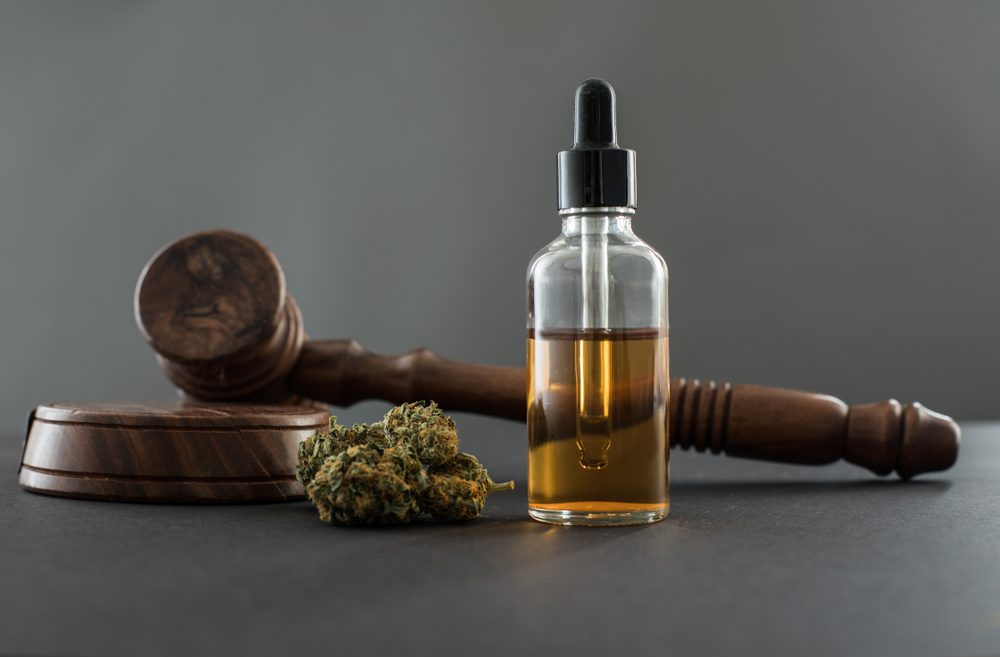 As Delta-8-THC becomes an increasingly popular alternative to the well-known Delta-9-THC cannabinoid, more and more people are interested in trying it for themselves. But, before you can purchase and enjoy Delta-8-THC products, you'll want to do some quick research into Delta-8 regulations and laws in your area.
In this at-a-glance guide, we're taking a quick look at Delta-8-THC laws in North Carolina and answering the common question: is Delta-8 legal in North Carolina?
Is Delta-8-THC Legal in NC?
Yes. In North Carolina, Delta-8-THC is legal.
In fact, under federal and state law, all hemp-derived cannabinoids, terpenes, isomers, flavonoids, and salts are currently considered legal. This law means that you are permitted to use, purchase, and possess Delta-8-THC products without concern of prosecution.
However, there is a critically important detail to understand about the legality of Delta-8-THC. In order for Delta-8-THC to be legal (in North Carolina), it must be derived from hemp plants that contain no more than 0.3% Delta-9-THC (by dry weight).
North Carolina: Delta-9-THC Laws
In 2018, the federal government passed the U.S. Farm Bill (also known as the Agriculture Improvement Act) to legalize hemp-derived cannabinoids and products nationwide. This means that Delta-8-THC sourced from hemp is legal on a federal level.
In North Carolina, Senate Bill 352 amended the state's Controlled Substances Act. This amendment states that all hemp-derived THC (tetrahydrocannabinol), including Delta-8-THC and Delta-10-THC, are excluded from the list of controlled substances. Once SB 352 was enacted, Delta-8-THC became officially legal under NC law.
Can I Travel to North Carolina with Delta-8-THC?
Yes. You can legally bring Delta-8-THC into North Carolina as long as it meets the requirements set by state and federal law.
Key Facts about Delta-8-THC in NC
Currently, North Carolina law allows for the purchase, sale, possession, and use of Delta-8-THC as long as it is derived from hemp that contains less than 0.3% Delta-9-THC.
You can legally purchase Delta-8-THC online as well as from in-person retailers.
Other hemp-derived cannabinoids, such as Delta-10-THC and CBD, are also considered legal in NC.
You can legally travel to North Carolina with Delta-8-THC.
Cannabis containing more than 0.3% Delta-9-THC is still illegal in North Carolina, with the exception of extremely limited use for medical purposes.
Where to Buy Delta-8-THC in North Carolina
Although there are a limited number of retailers where you can find Delta-8-THC products in North Carolina, the largest selection of high-quality options is far easier to locate online. Under NC law, you are legally allowed to buy Delta-8-THC online and have it shipped to you.
CannaBuddy is a preferred online retailer of Delta-8-THC, with a curated collection of products from the industry's most trusted brands. We have taken great care to source only the best Delta-8 products so you can shop confidently. Unlike most North Carolina Delta-8-THC retailers, CannaBuddy offers a full range of product types, including Delta-8 edibles, vapes, flower, pre-rolls, concentrates, and more.
Wherever you choose to buy Delta-8-THC in North Carolina, select a reputable retailer that provides complete transparency regarding product testing, consistency, and authenticity.
Discover the Best Delta-8-THC Products for Sale Online
Are you searching for Delta-8-THC for sale in North Carolina? Make your shopping experience easy when you choose CannaBuddy for all your Delta-8-THC needs! Our online Delta-8-THC store offers a wide range of products to choose from, all derived from premium-quality hemp. Whether you're interested in Delta-8 vapes, edibles, flowers, pre-rolls, concentrates, or any other product type, you'll find an excellent selection available at CannaBuddy.
Explore our industry-leading Delta-8-THC products to find your new favorites now!
For answers to your Delta-8-THC questions, contact the CannaBuddy team.
Image Source: nokturn / Shutterstock