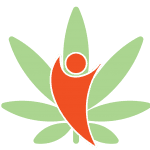 CannaBuddy is proud to bring you our curated collection of Mellow Fellow products. They have a wide variety of HHC, H4CBD, CBD, CBG, CBN, THCP, THCH, THCB, Delta 8 THC and Live Resin vape cartridges, disposable vapes as well as gummies, and a mouth-watering assortment of baked goods.
Mellow Fellow offers proprietary formulations and one-of-a-kind blends while ensuring a safe industry leading cannabinoid experience. These cannabis enthusiasts build lasting relationships by providing products that meet some of the highest purity standards in the cannabis industry.
They have combined decades of experience in the cannabis and pharmaceutical industries to provide unique blends that exceed customer satisfaction. All materials and products are third party lab tested and of the highest purity. Their commitment to quality creates a reliable and consistent experience for cannabis enthusiasts.